The Open
Endpoint Manager

Always Free, Always Open
Latest Version: 1.4.8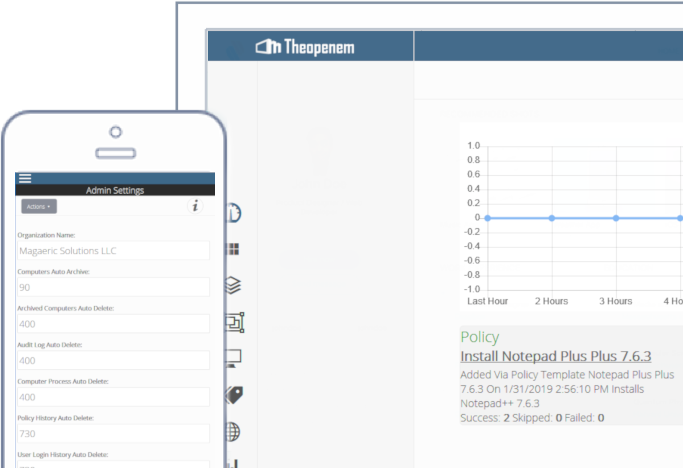 Theopenem handles all of your Windows management needs.
Enterprise
An Enterprise ready solution that scales to fit any size organization. Capable of managing organizations with less than 100 endpoints or more than 10,000 endpoints, as well as endpoints inside and outside of your network.
Simple Web Interface
Manage all of your endpoints through an easy use, mobile friendly, Web UI.
Secure
Leverages technologies such as OAth 2.0, HMAC Authentication, and symmetric and asymmetric keys, for encryption and signing.
Open API
The fully open RESTful API allows integration with 3rd party applications.
Open Source
Theopenem is open source, built with .NET and C#. We believe in the benefits of open source software, including the community, flexibility, and contributions it provides.
Privacy Is Important
We believe your data belongs to you. Theopenem will never phone home to provide any information about your servers or the data on them. .
Software Deployment

Easily deploy software applications

Printer Management

Install and remove network printers

Inventory Management

Schedule complete inventory scans for your endpoints to capture a wide variety of attributes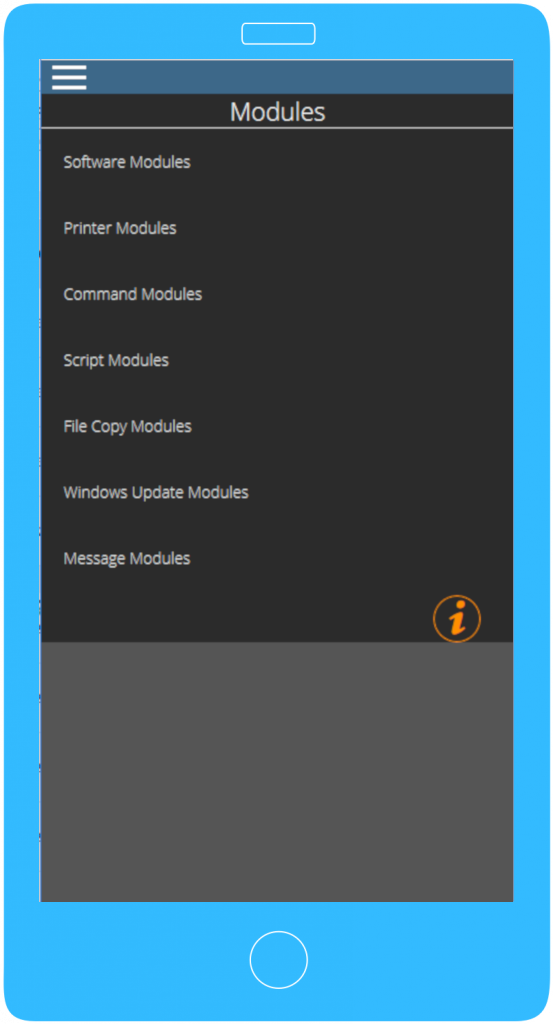 Asset Management

Custom assets can be defined to keep track of anything

Power Management

Shutdown and wakeup endpoints on defined schedules

Windows Update Management

Deploy specific Updates to endpoints or schedule to install all updates